Newly built rental apartments in Hedehusene
Lerholmen - housing with focus on everyday life
At Lerholmen, you will find 2-4 room apartments built with a focus on the easy everyday life, as well as with environmentally friendly solutions. The apartments are designed to create the best possible framework that suits the single person, the couple and the family. The building will consist of 186 rental apartments and was ready for move-in in the autumn of 2020. See available rentals here.
The buildings in Lerholmen are designed and located to ensure a good thermal and acoustic climate, which creates a quiet courtyard and the perfect conditions to relax. In the courtyard, the aesthetics are at the forefront, with wild plants inspired by the nearby Hedeland. A "play forest" with playground equipment made of beautiful natural materials has been established for the children. In this neighbourhood, the community is the focus, which is also reflected in the large courtyard.
Din søgning gav 9 ledige lejemål
This apartment has not been released yet
It will be ready for move-in on and the apartment is expected to be released a few months before this.

Please contact us for more information.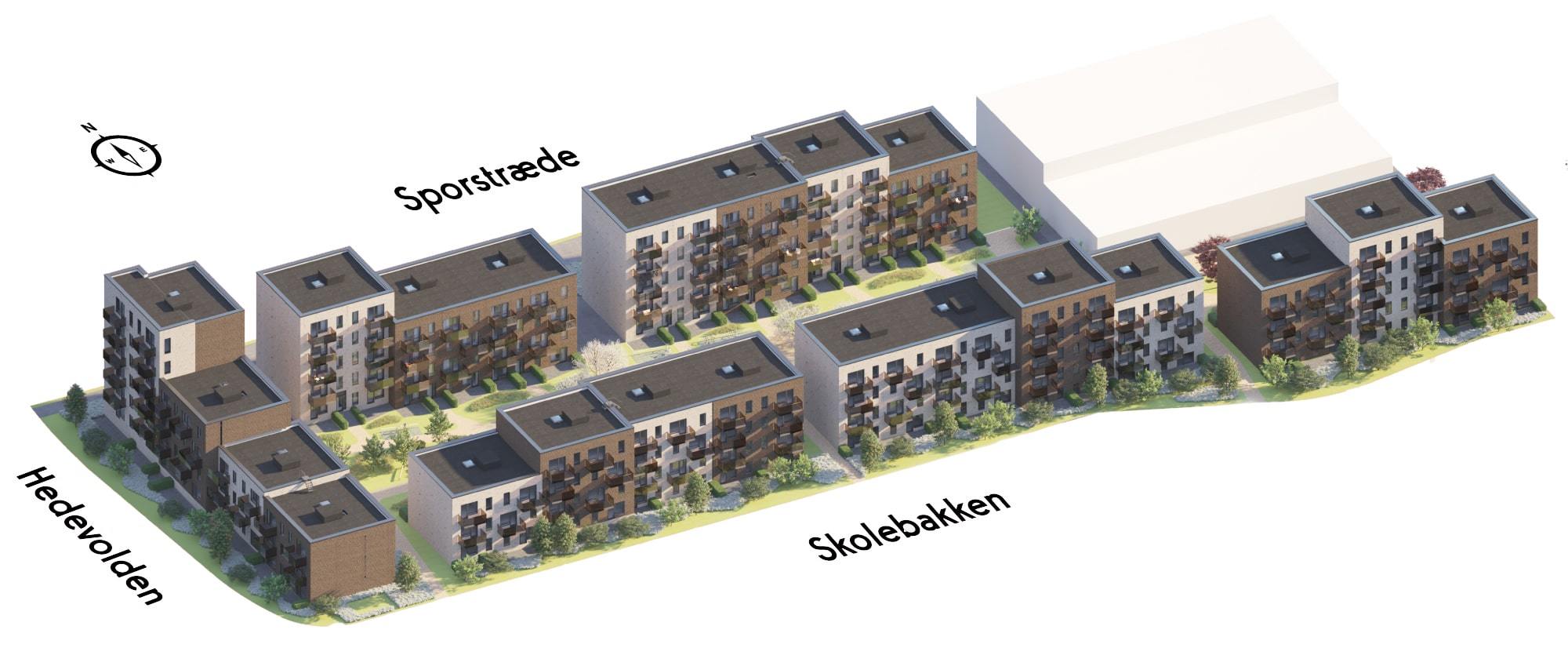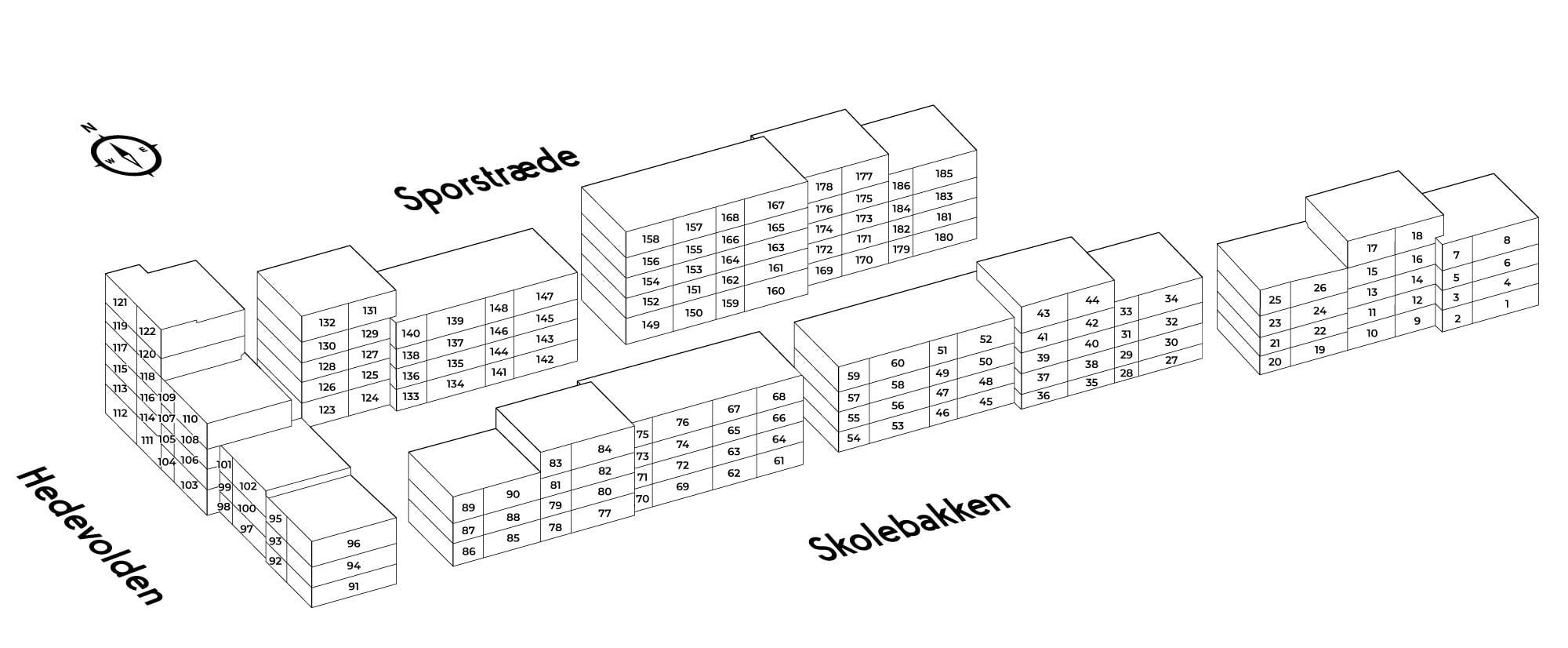 The sustainable suburb of the future
Lerholmen is located in Nærheden – a brand new district growing south of Hedehusene Station. There is room for 8000 residents and an ambition to create a suburb where there is an optimal framework for cultivating the community and the easy life. Emphasis has been placed on creating a community-oriented area with good infrastructure, where you have easy access to shopping, leisure activities, work, school, public transport, and magnificent scenery. Among other things, a car-sharing service is integrated for the area's residents, which makes it possible to live in the suburb without having your own car. In addition to strengthening the community in the area, gym facilities, outdoor kitchens and community gardens are built in the area.
Explore Hedelandet
In short walking distance from your home in Lerholmen is the 15 km2 large Hedeland Nature Park, which offers beautiful nature experiences for young and old, as well as many leisure facilities. Here, you can discover 100 km of trail systems, a fishing lake, a ski slope, an amphi scene, a dog forest, vineyards, a veteran railway, a golf course, riding trails, and a natural playground. Furthermore, you will find a visitor centre, a children´s mountain, a cable car, and climbing facilities – as well as magnificent scenery as far as the eye can see.
You will also find Sejlbjerg Mose, which is a conservation area preserved to create green quality and amenity value in the new district. Here, you can go for long walks, go fishing, pick herbs or simply enjoy the view.
When the winter comes, you can experience Denmark's largest ski slope in Hedeland Nature Park. Here, you can ski downhill on the approx. 300-meter-long ski run.
Available residences
Fully leased
Under construction
Local area
Parks

Kulturparken - 900 m.
Hedeland - 1,7 km.
Sejlbjerg Mose - 1,1 km.

Outdoor Life

Communal Garden- 750 m.
Shooting Range - 600 m.
Riding Club - 700 m.

Sport

Fitness - 600 m.
Gymnastics center - 1 km.
Activity Hall - 1 km.

Transport

Hedehusene st. - 300 m.
Bus Stop - 300 m.
Main street - 500 m.

Eateries

Café Moems - 400 m.
Bollinis - 450 m.
WokAmok - 450 m.

Shopping

Fakta - 450 m.
Netto - 550 m.
Aldi - 600 m.

Institutions

Brøndvej - 650 m.
Stenbuen - 1 km.
Børnehus Abc - 1,8 km.

School

Hedehusene School-950 m
Charlotte School - 1,5 km.
Fløng School - 2,3 km.