Your search gave 6 available apartments
This apartment has not been released yet
It will be ready for move-in on and the apartment is expected to be released a few months before this.

Please contact us for more information.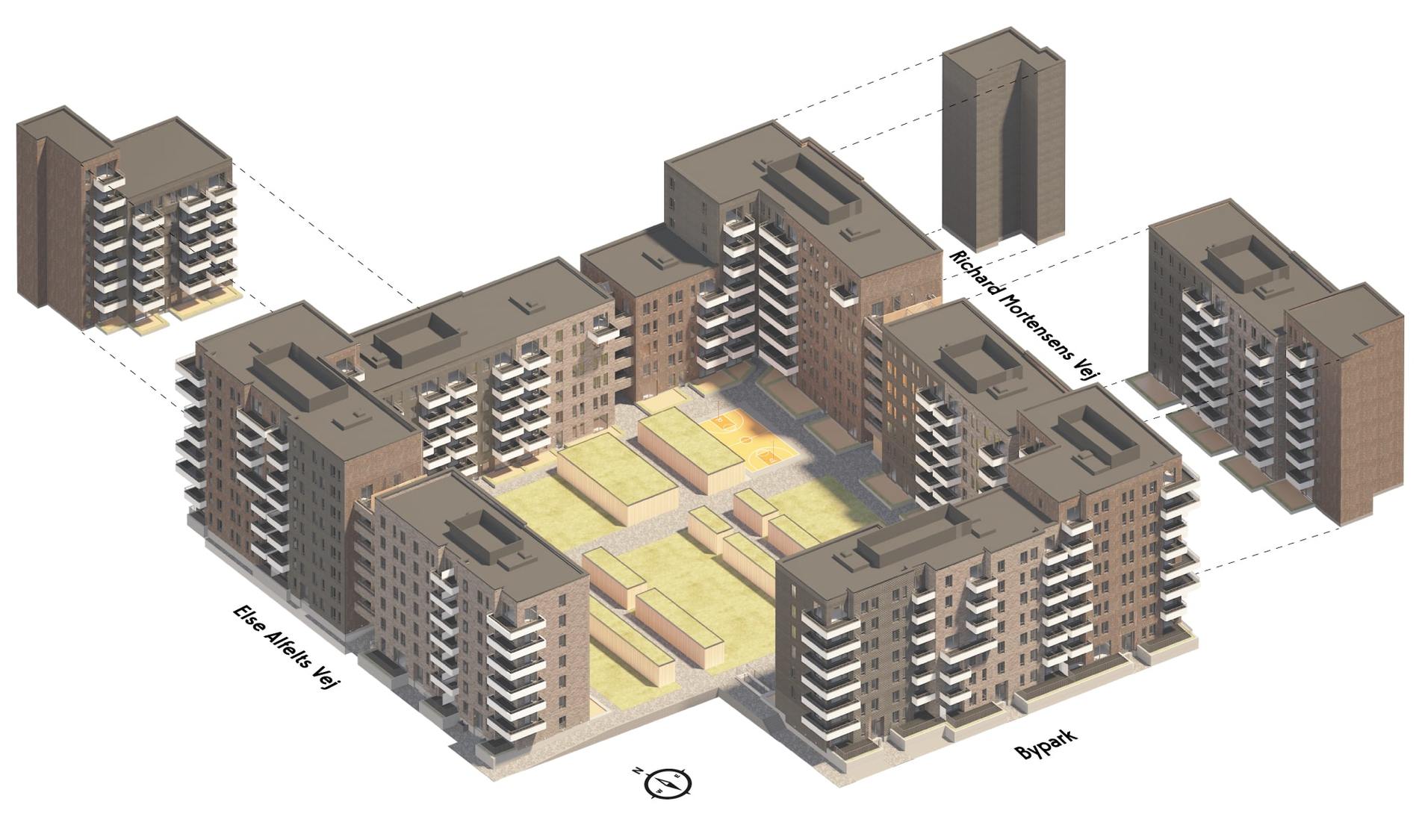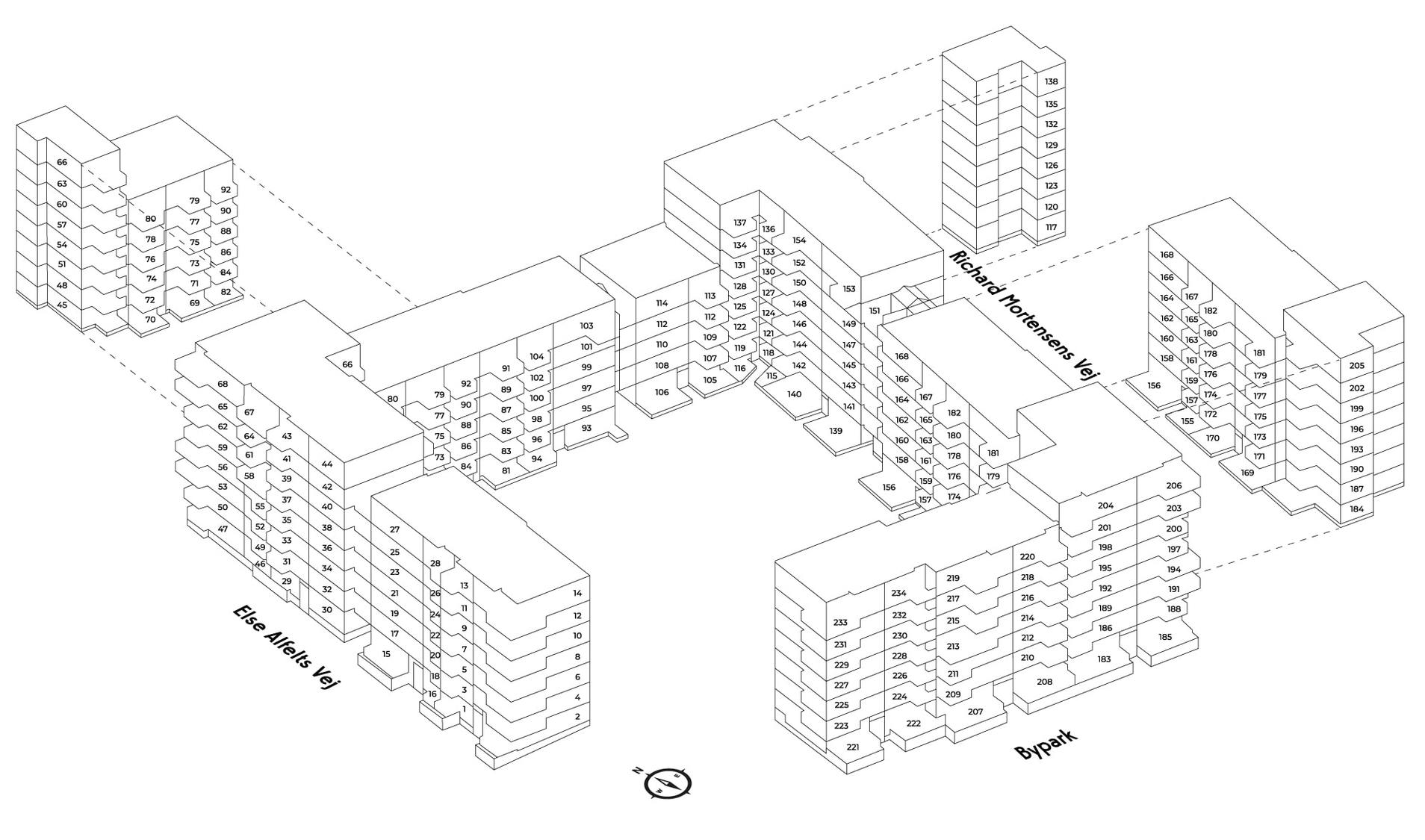 High quality and good facilities
The apartments in Bastionen are spacious and equipped with a large family room, where the kitchen and the living room are combined with direct access to a large private balcony. The large window sections in every room ensure an optimal inflow of daylight from every angle. All apartments are equipped with a quality kitchen from Invita, the latest white goods from Siemens, and practical built-in closets in the bedrooms. In addition to this, every staircase has a door entry phone and a lift, and there are underground parking spots for both cars and bicycles. 
In Bastionen, you do not need to worry about mowing the lawn or maintaining your house. Here, you will have time and energy to focus on the things that make you happy. In Bastionen, you get a home that provides quality of life and quality of design.
There is further focus is on creating a vibrant local environment. In the southwest corner of Bastionen, a daycare centre is being built with facilities for 10 children's groups (approx. 180 children), active common areas, a playground and a roof terrace with play areas.
Green oasis in the courtyard
The green inner courtyard is the heart of Bastionen. With an area of more than 4000 m2, there is plenty of space for play, relaxation and conversation for residents of all ages.
The courtyard is a green oasis, with a variety of plants, which makes it suitable for playing, climbing trees or simply relaxing in the shade. The inspiration for vegetation has been drawn from the "Fælled", which is the area of huge, green fields just next to the property.
In the courtyard you will both find basketball and petanque courts, where residents can meet for a relaxing time or challenge each other.
Good times in the beautiful conservatory
In Bastionen you will find a unique conservatory, where you can have many good times. Relax in the soft sofa and read a good book or invite your loved ones to dinner.
You can also have freshly baked croissants served from the bakery La Boulangerie, located on the ground floor of Bastionen.
Read more about the unique bakery here.
Meet your technician at Bastionen
Jule is our technician at Bastionen, and you can recognize her by her light hair and friendly smile. She can help you with everything from a dripping faucet to a clattering front door, and she loves helping our residents.
"I really want to give you a good experience. It is important for me to listen to you and understand your situation or your problem, and then give you the help you need."
Julie is also our only female technician, and fortunately she likes that, atleast most of the time 😄
"I'm not just a mother when I'm home. When you, like me, work with 8 men, you are a mother all the time, haha. "
Copenhagen's new, green neighborhood
Bastionen is located in Copenhagen's new green district, Ørestad Syd. Here, you live right next to nature and close to Copenhagen's vibrant city life. Ørestad Syd is a unique, modern neighborhood with creative buildings designed by acknowledged Danish and international architects.
"Kalvebod Fælled", the great preserved nature area located right next to Bastionen, offers unique natural surroundings and is the ideal place for running, cycling, riding, roller-skating or just to go for a peaceful walk. Here, you have direct access to natural food resources. You can gather elderflowers and make syrup, or make delicious jam from blackberries, apples, and sea buckthorn.
In addition to the green environment and the blue sky, Ørestad is rich in restaurants, city life, and culture. You will live within walking distance to anything from shopping and cultural experiences to sport and nature. And with the metro right around the corner, you can get to the center of Copenhagen in just 14 minutes. Bastionen is also ideally located with childcare institutions, public schools, high schools, and universities nearby.
Available residences
Rented
New build
Local area
Nature

Kalvebod Fælled - 500 m.
Amager Nature Center - 650 m.

Shopping

Mini market - 150 m.
Rema1000 - 350 m.
Field's - 1,7 km.

Cafés

Bakery (2021) - 0 m.
Café 8-tallet - 250 m.
Thorsteinsson's - 350 m.

Centrum

Kgs. Nytorv st- 14 min.
Nørreport st. - 16 min.
by metro

Institutions

Childcare 8-tallet - 100 m.
Childcare in Bastionen (opens in 2020)

Schools

Ørestad Highschool - 2 km.
Kalvebod Fælled public school - 700 m.

Transportation

Vestamager st. - 500 m.
Bus stop - 500 m.

Entertainment

Cinema - 1,7 km.
Royal Arena - 1,3 km.
COBRA eventcafé - 300 m.

Sport

Football field - 2,3 km.
Indoor swimming - 2 km.
Ice rink - 850 m.