Balder becomes Gold-sponsor for Team Rynkeby Copenhagen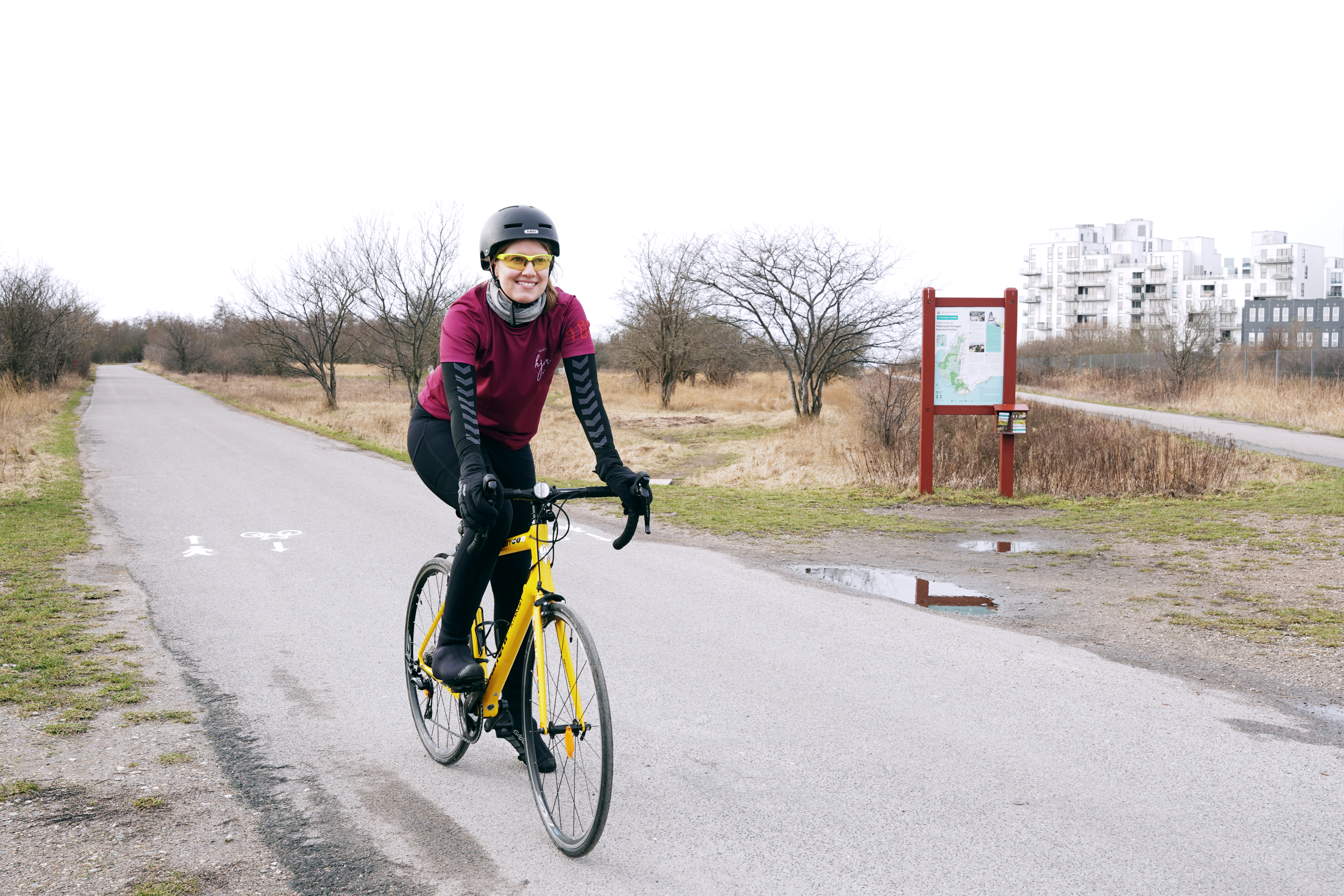 When 2250 riders from the international charity bicycle team Team Rynkeby set out for Paris this summer, the 53 riders from Team Rynkeby Copenhagen will have the support of Balder as a gold-sponsor.
Balder Danmark has entered a gold-sponsorship with the local division of the charity team, who ride to raise money for critically ill children. This is an area in demand of both money and awareness to continue the critical research and ensure, that the best possible care is given to the families affected.
"Most importantly, Team Rynkeby raise money for an important cause, that we want to support. Simultaneously, their mission combines this with community, exercise and fresh air, which aligns well with our values of responsibility, engagement and not least the Balder-heart," says CEO of Balder Danmark, Flemming Joseph Jensen.
The sponsorship is received with happiness at the Team Rynkeby Foundation, where the Danish country manager, Jesper Bjerg, holds high expectations for the coming season:
"We are very happy to see so many companies get involved with our work to support critically ill children and their families. It will be an exciting season, where we can finally ride to Paris again after two years shaped by Covid-19. This year we welcome even more local teams from more countries, so we hope together with all our sponsors to create a large collection result through which we can help even more children," he says.
All customers are invited for a ride
To support Team Rynkeby further, Balder will host a joint bicycle-ride on Kalvebod Fælled this coming May, where all customers can join in along with friends and family. The fee for this event goes exclusively towards Team Rynkeby's work, and on top of this, Balder will donate a set amount for each round of the ride completed by foot our bike by the participants.
"Our mission is always carried out with the customer at the centre, so we are of course very happy to invite our customers to join in this charity project. With the joint bike-ride we can raise money for an important cause while we have an active and fun day together in nature, that strengthens the feeling of community on and across our properties," says Flemming Joseph Jensen.
It started with an email from a customer
Flemming Joseph Jensen is an active cyclist himself, and he has admired the work of Team Rynkeby from a distance for several years. But it was actually a message from a customer that became the starting point for Balder's new sponsorship engagement, he says:
"We were contacted by Birgitte who lives in our property Lavetten and rides with Team Rynkeby Copenhagen for the first time this year. It seemed like the perfect time to take the step and become a gold-sponsor, because we not only support a good cause together, but also get to support a strong and admirable effort from one of our customers."
Get to know Birgitte in the video below
About Team Rynkeby
Team Rynkeby is an international charity bicycle team, who each year bike to Paris to raise money and awareness for critically ill children. Across all countries Team Rynkeby consists of 2.250 riders on 65 local teams. 21 Danish teams participate, and the trip to Paris takes place for the 21st time this year from the 9th to the 16th of July. The money raised by the Danish teams goes exclusive to support the work of Børnecancerfonden and Børnelungefonden.
More information:
Contact presse@balder.dk